Sales. Service. Repairs.
At our A-1 Locksmith Park Cities store we sell hardware (high security, decorative, and door reinforcing), service your existing hardware, or repair broken locks. We also, sell and service safes; and can service locks on most automotive makes and models.
Have some security questions? Come in or call and speak with one of our highly trained locksmith technicians. They can provide answers and solutions for your security needs, and will ensure that you receive fast and reliable, quality service.
Need us to come to you? No problem! Our dispatch center is located right here in the heart of the Dallas / Fort Worth Metroplex, and we can send a technician to your location promptly. All our staffed technicians are fully bonded, licensed and insured.
We provide complete residential, commercial and automotive services – Hardware, Monitored Alarms, Surveillance, Home Automation, Access Control, Safes, and much more. Each technician at our Park Cities locksmith store is trained in the latest security industry standards, while using the most advanced and effective methods to handle any situation.
Manager: Ian Mastrangelo
Where You've Seen Us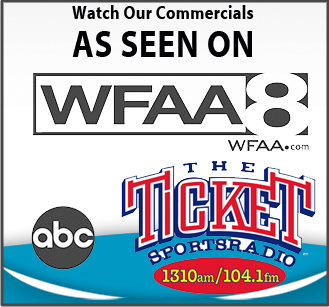 A-1 Locksmith Park Cities In-Store Services
Key & Lock Services
Make & duplicate keys
Re-key locks to fit a new key
Commercial Locks
Residential Locks
Automotive Locks
Automotive Services
New Key Cutting & Programming
Key Duplication
Key Remote Programming
Proxy Key Programming
Automotive Doors & Ignitions
High Security & Restricted Keys/Locks
Sales & Service
Protective Re-keying
Protective Key Duplication
Decorative Door Hardware
Displays & Catalogs
Sales & Service
Safe & Safe Accessories
We Sell New & Buy/Sell Used Safes
Safe Delivery & Installation
In-stock Gun Safes, Jewelry Safes, Pistol Safes
Accessories: Lights, Drawers, Dehumidifiers
Safe Service: We Repair & Service Safes
We stock top manufacturers: Browning, Liberty Amsec & Winchester
Additional Services We Offer
Monitored intrusion alarms
Home automation systems

Integrating cameras, locks, alarm system, and other electrical devices
Access Control System

Biometric, pin code, proximity, card access

Surveillance
Recent Clients Include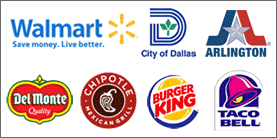 More About A-1 Locksmith in Park Cities
From humble beginnings in 1949, A-1 Locksmith has grown to become the largest locksmith company in the Southwestern United States. With 10 retail locations in 7 cities and a mobile fleet of 30 field technicians, A-1 Locksmith services the entire Dallas Fort Worth Metroplex (DFW) and most of the surrounding cities.
For years our clients associate A-1 with reliable and trustworthy services for emergency, re-keying, installing new hardware, and safe sales, the company does far more. Now encompassing virtually all aspects of physical security, including: Access control and monitored intrusion alarm systems; surveillance cameras (CCTV and IP video); safe delivery and installation; home automation; and much more.
In its entirety, A-1 Locksmith is able to provide turnkey security solutions for any size of home or business. However, what truly sets A-1 apart from the competition is their commitment to excellence. With dedicated account representatives A-1's clients are able to call one number for any of their security needs, and get the help without the runaround.
With a repertoire encompassing nationwide distribution, securing entire school districts, and numerous government contracts, it would seem that there is little room for the individual consumer. Yet, this could not be further from the truth. A-1 Locksmith's family based culture starts at the top. From the President and the CEO to the greenhorn technician shaking hands with his/her first customer, everyone strives to provide the highest level of customer service.
Moreover, A-1 Locksmith is community centric. Providing security assessments at no cost to the customer and serving as the local expert for security advice. A-1 Locksmith employees have been subject matter experts on numerous news networks, taught countless hours of security classes, and continue to provide advice at our local stores.
So what are you waiting for? Call us or come in and meet us today, and let A-1 Locksmith help you protect that which matters most.