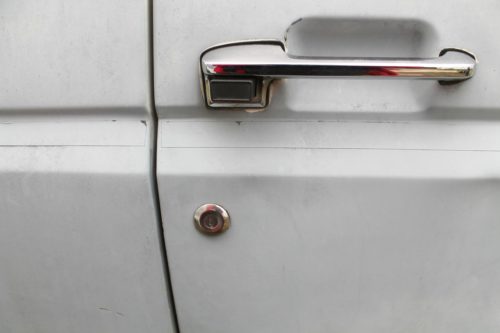 3 Benefits of a Car Lockout Service from A-1 Locksmith
Posted on March 9, 2021 by A-1
While Forrest Gump's mother chose life as an analogy for a box of chocolates, the same idea could apply to a variety of different scenarios. Take locksmith services like car lockouts, for example. The treatment you receive will kind of be a gamble if you don't know the company you're hiring.
With A-1 Locksmith's car lockout services, however, you do know what you're going to get.
From easily identifiable vehicles and uniforms to order confirmations and local knowledge of the area, there are certain perks you can count on with A-1 Locksmith's car lockout services that you won't get anywhere else. Let's take a look at three of them.
1. Easy-To-Identify Branding
Getting locked out of your car is a stressful enough event in itself. You don't want to worry about the legitimacy of the locksmith you call to handle it. Be wary of locksmiths who don't have uniforms or a branded vehicle, as they might be unlicensed and lack certifications to guarantee their credibility. (Amateur locksmiths can damage your vehicle and may have the unpleasant surprise of not being insured after the fact.)
With A-1 Locksmith, you'll have the peace of mind that comes with easy-to-identify branding. For our car lockout services, a locksmith will arrive in an A-1 Locksmith vehicle and will be wearing an A-1 Locksmith uniform. Furthermore, every locksmith at A-1 has undergone an extensive background check, is licensed by the State of Texas, bonded and insured.
2. Order Tracking
We track every locksmith at A-1 with GPS and allow you to track your order and where your locksmith is as well. When you request our car lockout services, we provide you with an order confirmation prior to service so you can be sure the locksmith is who they say they are. As a convenience for our valued customers, you can request the same locksmith on any future appointments you make.
3. Local Expertise
Finally, you can't beat the expertise and familiarity that comes with hiring a local company for your car lockout service. Since our technicians and staff know the area as well, you can count on us reaching your location in an efficient, timely manner. Plus, you're supporting the local economy and hiring a fellow neighbor who lives, works and plays in the Dallas-Fort Worth area—not a national company with call center representatives on the other side of the country.

If you're in need of car lockout service, be sure you keep the A-1 Locksmith number (972-284-7500) handy and call us if you have any questions.
Back to Blog