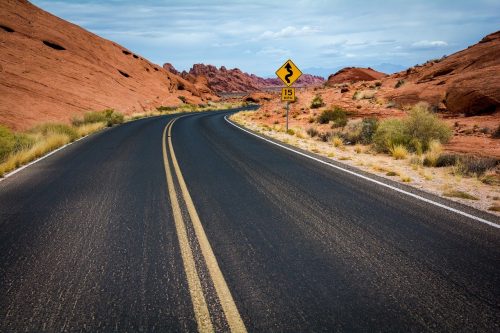 Summer Road Trip Security Tips
Posted on May 27, 2020 by A-1
Ahh… road trips. They can be relaxing, enjoyable times for some of us and stressful situations for others (i.e. any family with kids). If you prepare ahead of time, however, you're more likely to experience the former than the latter. This is especially true when it comes to security for the vehicle you're traveling in and the home you're leaving behind.
If you're planning on hitting the road this summer (or any time later this year), there are certain precautions you can take to ensure you, your family and your belongings are safe. From getting a spare key made to double-checking locks at rest stops, here are some security tips for summer road trips.
Get a Spare Key Made
Before you leave on a long trip, it makes sense to get backup keys made—for both your home and your vehicle. When it comes to key duplication for your home, you can leave the extra set in a fake rock, hidden area or—best of all—with a trusted family member or friend. As for your extra vehicle keys, make sure everyone on the trip has a copy in case you lock your keys in your car while you're away.
Invest In Home Surveillance
There is a wide variety of security system choices today to fit every budget and need. By investing in a security system and cameras for your house, you'll have tremendous peace of mind on the road. You'll also be able to relax better knowing you can always take a look at your phone (assuming you choose a smart system) and check in on your garage door, front porch or other area.
Get a Car Inspection
It's smart to get a tune-up before a road trip to ensure your vehicle is working properly, but it's also wise to get someone to inspect the vehicle locks. You can trust an auto locksmith for this, or take it to a mechanic or dealership. Either way, make sure your locks are working properly so your belongings (or the vehicle itself) isn't at risk.
Double-Check Locks at Rest Stops
Finally, you can do more at rest stops than just use the restroom or grab a snack. Take a moment to give your vehicle (and anything you're towing, like a camper) a once-over so you can verify the security situation is still ideal. Check car locks, ensure the trunk is closed and make sure anything strapped to the top of the vehicle is secure.
These are just a few security tips for your summer road trip. If you have any questions about your home or automotive security, give A-1 Locksmith a call today at (972) 284-7500 and we'll be glad to help you out.

Back to Blog