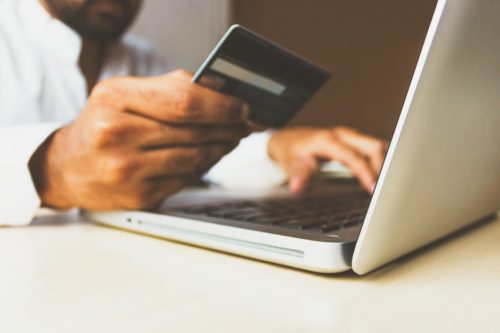 Taking a Look at Changes to the A-1 Locksmith Website
Posted on October 20, 2020 by A-1
As a company that has served the Dallas-Fort Worth Metroplex since 1949, we've seen a thing or two change over the years. Cars have changed. Technology has changed. People have changed. But one thing that hasn't changed? The need for security.
To keep up with the times and offer you the latest security innovations, we're always taking a look at our process and methods to ensure we're up to date and that you enjoy state-of-the-art solutions. Part of that includes updating our website, so allow us to take you on a virtual "tour" of the changes you might notice moving forward.
Full e-Commerce Capabilities
While we've given our customers the ability to shop online for safes, door hardware and other products for a while now, there has only been the option to get a quote once you pick the security product that's right for you. Now, you can fully check out online! Browse safes, accessories, door hardware and more from the comfort of your couch, home office or… anywhere, add the desired one to your cart and check out like you would with any other website. It's that easy.
In-Person Viewing Option
Prefer to view safes in person? Our website is a great way to do your initial research, but we also have more than 10 Dallas-Fort Worth safe showrooms for you to visit. This is also great if you have any questions or service concerns. We partner with safe and security manufacturers to ensure you get a seamless experience from website to physical store.
Convenient Delivery and Pickup Options
If you live in DFW, you qualify for safe delivery for an additional fee (varies by distance and other factors including our available bolt-down installation). Accessories and smaller hardware are also available to ship nationwide or to be included with your safe delivery at no extra charge. You have the option of picking up your purchase as well. If you do choose safe delivery, we can even place and install the safe in the room of your choosing.
Better Value
Since there is no third-party delivery company and we have a team of expert installers, you'll enjoy tremendous value compared to big-box retailers and what they have available on their e-commerce websites. Our competitors simply cannot compete with the full package of safe sales coupled with expertise and comprehensive delivery and installation services.
Safe and Easy Returns
Lastly, since we now have an online purchase process, we want to remind our customers about our return policy. You usually have 30 days from the purchase price to request a return and all returned items must be in new and unused condition, with all original tags and labels attached. Read our full return policy here.
We hope you enjoy our improved website! If you have any questions, be sure to call us at (972) 284-7500 today and we'll get them answered.
Back to Blog