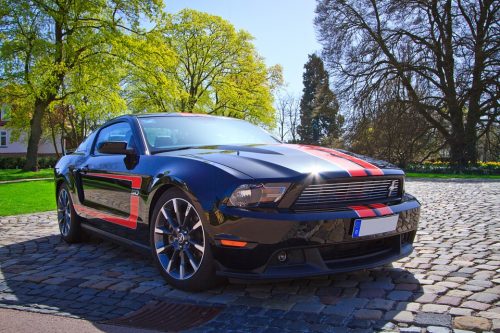 The 10 Most Popular Car Brands In Dallas-Fort Worth
Posted on November 12, 2019 by A-1
If there's one thing the separates Dallas-Fort Worth from other metropolitan areas in the country, it's a lack of dependence on public transportation. New York City has its subways, San Francisco has its trolleys, but in Dallas, it's all about cars and trucks due to differing transportation infrastructures. (Trains are picking up in popularity, sure, but we're not quite dependent on them yet.)
So which car brands do North Texans prefer and how does this compare to the rest of the nation? Let's take a look at the 10 best-selling car brands in DFW and also show you how to find the best auto locksmith for them.
10 Best-Selling Car Brands in DFW
Popular local news station WFAA partnered with the Dallas Business Journal a few years ago (in 2016) to do some research on the Top 10 car brands Dallas residents prefer to buy. Some results were surprising and some weren't. Here are the 10 best-selling brands, according to their study:
Ford
Honda
Toyota
Nissan
Chevrolet
Jeep
Dodge
Kia
Hyundai
Lexus
In total, 35,000 cars were sold in Dallas-Fort Worth in June of 2016 and the numbers have been increasing ever since. Ford was the best-selling car brand by far, followed by Honda and Toyota. The other car brands tapered off after those three.
How to Find the Best Auto Locksmith in DFW
If you own any of these best-selling car brands, you might be hesitant to trust a locksmith (or any automotive expert) that doesn't have experience with them. That's why it's important to make sure beforehand that the locksmith can work on your vehicle. You might as well go to your dealership otherwise—even though it's expensive.
Here are some factors to consider when looking for the best auto locksmith in DFW:
Do they have mentions or logos of your car brand on their website?
Are they licensed, bonded and insured?
Do they hire only full-time staff or contractors?
Do they have a good rating with the BBB?
Do they handle payments professionally?
Do they monitor their service vehicles?
Finally, other perks like service windows, night or weekend appointments, warranties offered and customer service may factor into which locksmith company you qualify as "best." But it's important to do your research and find the right one that you'll trust with your car.
If you need a DFW automotive locksmith services for your vehicle, give the A-1 Locksmith team a call today at 972-284-7500.
Back to Blog