Chip Keys – Securing Your Vehicle
Posted on March 25, 2013 by A-1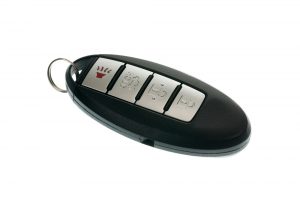 Nowadays there are many devices that come with computer chips, even pens. Chip keys may be the latest addition into the "computer chip world". One thing to note s is that they can be quite helpful. We will look at why you have to upgrade to chip keys and how best you can use them to your benefit.
There are basically two types of chip keys out there. The first type is the one in where the chip is visible. It is located on the "head of the key" and is easy to get damaged because of this. These types are usually found in some of the old cars that relied on chip keys.  Unlike other chip keys which have the chip in sight, an RFID chip has a very tiny chip that is hard to see with the naked eye. Even though the actual chips cannot be seen, they are also found on the head of the key.
All types of chip keys tend to add more security on the car. Unlike normal keys which can be duplicated and still used to start a car, they will always work on their lock. The value of the chip keys must match with the one on the car so that someone can ignite the vehicle. Some of the chip keys are even more advanced and prevent the vehicle from attempting to crank which makes it harder to steal. Despite these facts, chip keys have some downsides too but they aren't as serious as you may think.
The first downside is that chip keys are usually very costly to replace. When you have lost them, it's indeed awful, but remember that they have probably prevented a number of thefts. They will not guarantee you 100% security for your car but whoever will try to break into the mechanism of the chip keys must have worked extremely hard.
Chip keys can be found and installed in many places. If there's anything to doubt about chip keys, there's only one place that your answers can be answered and that is the internet. All in all chip keys will do their best to protect your property but this doesn't mean you should let down your guard. Call A-1 Locksmith DFW today to see how chip keys can help you.
Back to Blog