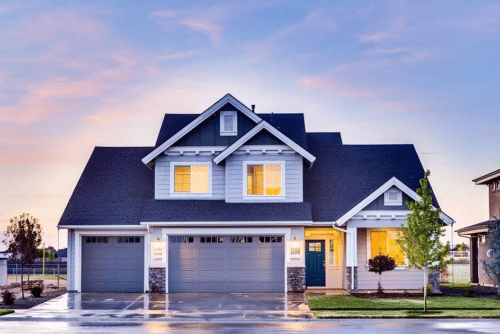 How To Improve Home Security in 2022
Posted on December 28, 2021 by A-1
If there's one thing 2021 taught us, it's that you can't predict anything. That being said, those who are prepared are usually the ones who adjust to the unpredictable the best. 
This is especially true when it comes to your home and protecting your precious belongings. Let's use this calendar change as an opportunity to go over a few ways you can ensure your home is safe and secure in 2022.
Locks and Keys
There's a good chance there are locks or keys in your home that need to be repaired or replaced. Or, if not, there are always upgrade opportunities. Take this new year as a moment when you inspect your home's locks and see if there are any security issues. If there are any doors sticking to frames, keys that get stuck in locks or doors that won't even open, it might be time for new locks and keys.
Windows and Doors
In addition to locks, think about the access points themselves. Are your windows made of flimsy glass that a child could break? Or can they stand up to a thief's crowbar? Upgrades aren't limited to material, either. Your windows and doors can be set up with technology that alerts you (and the professionals) to any breaches, motion or anything else problematic. 
Surveillance
The great thing about surveillance these days is that it's accessible to all. There are basic models that still let you check in on your home remotely while detecting motion and giving you audio and video access. Of course, there are home surveillance upgrade options like high-definition video, recording capabilities, motion tracking, biometric locks, digital keypads and more. How big you go is up to you and your budget.
Emergencies
Finally, do you have a plan for emergency situations in 2022? Document a fire escape plan and ensure everyone in the family knows what to do and where to meet if they split up. Key duplication is also worth considering so you can hide an extra set of keys or keep them with a friend or family member in case there's an unexpected situation where they're needed.
If you're looking for more ways to improve home security next year, contact A-1 Locksmith today. We'd love to help you start 2022 on the path to superior home security.
Back to Blog