Signs of an Over-Promising, Under-delivering Locksmith
Posted on October 16, 2015 by A-1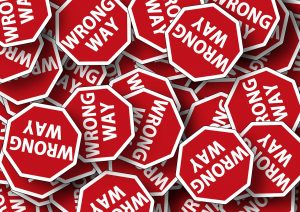 Like many offers in life, some things are just too good to be true. While this is often the case for special television offers, promises of free trials, or irresistible buy-one-get-one deals, it's also true for locksmiths; some locksmiths will over-promise, yet under-deliver on price, quality, and service.
Like with all purchases a person makes in life, it's important to know exactly what you're getting for the money that is being spent. What's more, it's important to be able to learn to recognize and distinguish high quality services and products from low quality ones. Unless you learn early on the signs of a locksmith who's promising more than he really offers, you may become part of a locksmith scam. Here are three common signs to look out for:
Advertisement Prices
One of the easiest ways to spot a locksmith who over-promises and yet under-delivers is through ad prices. A locksmith who's looking for business may post an unbelievable notice advertising a fantastic price, or quote you a low price over the phone. Unfortunately, this scheme works all-too-often; many innocent home and business owners in the Dallas area will often fall victim to a low ad price. While a low price can be tempting, remember that a low price doesn't guarantee quality. What's more, a low ad price may not be the price that you're actually charged upon the locksmith's completion of services – always confirm a price before the locksmith performs any duties in order to ensure you don't become part of a fraudulent trick. If you see a price listed in an ad that sounds too good to be true—like $10 to $20 for locksmith services—it probably is.
Turnaround Times
When you're locked out of your house or your office, there's no doubt that you want to gain access to your space quickly. However, don't be fooled into locksmith offers that promise a 10-minute arrival and fix. A locksmith can very rarely guarantee a completion time without first knowing your specific location in regards to his or her own, as well not knowing the type of lock that needs to be addressed. If a locksmith promises you a near-instantaneous turnaround time, beware – the locksmith may just be trying to hook you in order to make a quick profit.
"You Need More"
Also a trick often seen in the auto repair industry, don't let a locksmith fool you into believing that you're going to need a more intensive solution to your locked door (and that in the end, it will all be for your own good). Some swindling locksmiths will try to convince you—and often quite aggressively—that a drill needs to used to open your door, that your lock needs to be replaced, or that another method of entering the home will be necessary. The vast majority of doors can be opened using tools that will not sacrifice the integrity of the lock – no drills necessary.. If a locksmith tells you that you need something more than the basic service, he's probably promising much more than will actually be delivered, and for a much higher cost.
Always Know What You're Getting Into
Avoiding over-promising, under-delivering locksmiths in the Dallas area is easy; the locksmiths at A-1 Locksmith are proud to always deliver exactly what we promise. We quote what you pay and we have a reputation you can verify online or through the thousands of customers we have throughout DFW. Contact us today for all of your residential and commercial locksmith needs.
Back to Blog