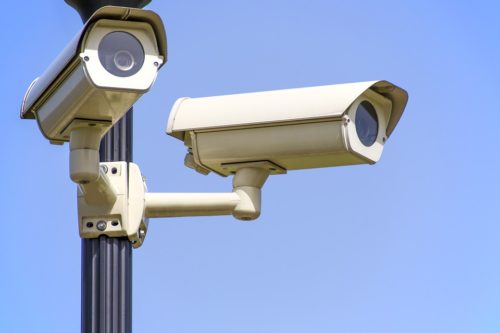 Solutions for Monitoring Your Dallas Business
Posted on November 11, 2021 by A-1
We unfortunately live in a world where you shouldn't let your guard down, even for those you employ. According to several recent studies, 95 percent of all businesses suffer from theft in the workplace. That means all business owners need to think about the possibility of theft from within and take proper precautions for it.
Whether you have valuables in your business, new employees or you simply want a little more peace of mind in your life, here are some security solutions to help you better monitor your business in Dallas.
Whether you need to monitor or control access to something as small as a supply closet or as large as an entire office complex, an access control system has you covered. With an access control system and digital locks, you can control when locks give access to employees and control which employees have access to them. You can customize your system based on your needs and your budget. At the end of the day, access control systems and digital locks give you more control over your business, even when you aren't there yourself.
Wireless intercom systems these days give you visual or audible insight into what is going on at your business' access points. Whether it's the front entryway, side doors or the back office, installing intercom systems lets you control (and be aware of) who is going in and out of your doors… all while letting you keep the focus on the variety of important daily activities you have as the business owner or manager. There are several feature and upgrade options for intercom systems as well, so the functionality likely stretches well beyond what you picture when you hear "intercom."
Finally, security cameras and surveillance systems are the most obvious solution for monitoring your Dallas business, but almost every business deploys some level of security cameras and surveillance simply because they're dependable. Thanks to today's technology, you can enjoy advanced features like biometric systems and locks, full proxy card access, motion tracking, night vision, high definition, recording and more. Of course, cameras and surveillance systems have enjoyed many technological advancements so, at least for base models, these are more affordable than ever, so any business owner in Dallas can afford better monitoring.
If you're interested in improving the security of your Dallas business, call A-1 Locksmith at 972-284-7500 for a consultation today.
Back to Blog