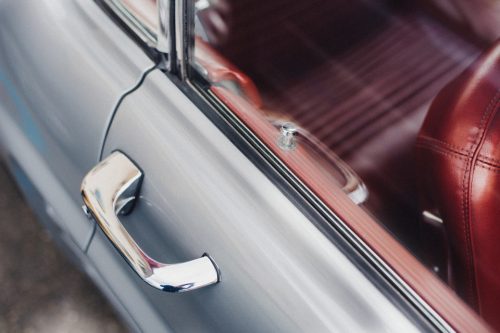 Why All Dallas Auto Locksmiths Aren't Created Equal
Posted on August 22, 2019 by A-1
If you've used a rotary phone lately, or at all, you know that all phones aren't created equal. When compared to a smartphone that can text, take photos, send you reminders and connect to the Internet, rotary phones seem ancient in comparison. They both may technically be phones, but they're distinctly different!
Locksmith companies are the same way.
If you think all locksmiths in the Dallas-Fort Worth area are similar, think again. Pricing, services, experience, professional associations, ratings and other factors can vary. Let's discuss why each of these are important so you can choose the best Dallas auto locksmith the next time you need one.
Factors That Separate Dallas Auto Locksmiths
With phones, you can compare different features like camera quality, storage capabilities and visual appeal. But what factors do you look at when it comes to Dallas-Fort Worth automobile locksmith companies? Here are a few to consider:
Pricing: Is one company more affordable than another?
Services: Does the company specialize in one type of service or do they offer several?
Convenience: Is there only a brick-and-mortar location or do they offer mobile services?
Experience: How many years of experience does the company (and team members) have?
Professional associations: Are they members of any professional groups or associations?
Ratings: What do their online ratings and reviews look like?
Warranties and guarantees: Do they back up their work with any warranties or guarantees?
Customer service: How do technicians and customer service reps treat you? Are they friendly?
Why Choose A-1 Locksmith for Your Car or Truck
At A-1 Locksmith, we're the Dallas auto locksmith you can trust. We've been voted the No. 1 Locksmith in Dallas by residents for three years in a row, beating out 30 other companies in the area to take the title. Here are a few reasons why we're the best:
Our prices are fair, affordable and given to you in the form of an estimate beforehand
We offer several different types of auto locksmithing services, from emergency lockouts to lock repair and rekeying or key duplication
We offer both mobile locksmith services and 10 DFW retail locations
We've been serving the Dallas-Fort Worth Metroplex for more than 65 years
We're members of the Safe & Vault Technicians Association, ALOA Security Professionals Association and Texas Locksmiths Association
We have a rating of 4.8 out of 5 stars, based on 7,000+ user reviews
We guarantee most of our work and offer warranties on many of our products
Our technicians and customer services reps put the customer first and it shows in each and every interaction
If you're in need of Dallas auto locksmithing services, give the A-1 Locksmith team a call today at 972-284-7500.
Back to Blog