Potential Perils of DIY Re-Keying
Posted on September 8, 2015 by Jaece Hogue
There are a variety of reasons that an individual may choose to re-key the locks to their home. Perhaps they lost their keys to their house or business, and are afraid of a potential intruder in the future; or, they may have moved into a new home or acquired a new lease recently, and wish to ensure only certain people have access to the premises. Of course, in both situations, said individual may choose to simply re-key the locks instead of replacing them altogether; and they may subsequently decide to do it themselves at home, without the help of a professional.
Of course, in some cases, an individual may take the correct steps, and follow the DIY guidelines exactly, causing them to re-key the locks without flaw. Far too often, however, homeowners rely on DIY lock re-keying kits, only to discover a mistake later on.
Don't attempt to re-key your locks at home without understanding the ramifications of your actions. Instead, consider the following perils you may encounter, which you can certainly avoid by reaching out to one of our skilled locksmith professionals at A-1 Locksmith.
Re-Keying When a Replacement is Necessary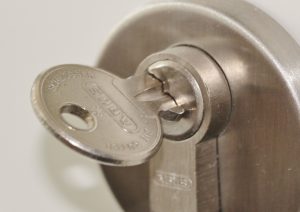 What is one of the most common results that arises when individuals attempt to use DIY kits to re-key their own locks? After following all of the instructions included in a manual, and taking all necessary precautions, many homeowners find that they have only exacerbated the problem that already existed. And this doesn't occur because the individual made a mistake during the process; instead, the problem remains because the locks should have been replaced, not re-keyed.
In many cases, homeowners won't realize that a lock is far too worn to be eligible for re-keying, and will waste them time attempting anyway. With the help of a professional locksmith, you can avoid this wasted time; a locksmith can examine the lock, and help you understand whether re-keying or replacement is the right option for you.
Leaving the Locks Unusable
Of course, the ultimate goal of the re-keying process is to be left with a functioning lock that only opens using a new set of keys. Far too often, however, homeowners will make a mistake while attempting to re-key their locks, leaving it entirely unusable and requiring an entire replacement.
This situation can ultimately be remedied by contacting a professional locksmith beforehand. To be sure, while DIY re-keying kits may promise to provide you with all of the information necessary to re-key the locks in your home, it is still possible that you may a mistake, albeit a small one, during the procedure. Unfortunately, even a small mistake can leave the locks unusable.
Avoiding the Perils of DIY Re-Keying
What is the best way to avoid any of these pitfalls of re-keying your locks at home? The answer is simple: reach out to a professional locksmith at A-1 Locksmith. Our professionals have years of experience assisting clients and are prepared to help you immediately.
Back to Blog