The Benefits of Residential Locksmiths
Posted on January 14, 2013 by A-1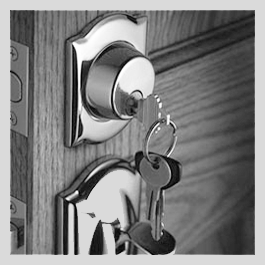 Locksmiths are life savers. Who are they? You are not familiar with them. If you have ever faced such a problem of lost car keys, duplicate keys and all about your home security with regard to keys, then you ought to have come across certain people who find you the right key to get inside the house. Yes, these are residential locksmiths.
Most companies nowadays offer various locksmith services. Whether it is commercial, automotive, industrial and residential, they tend to offer lots of services. Among the many areas which they cater, residential locksmiths are commonly found. This entails to the fact that they serve the people living in houses, mansions, lofts, bungalows, apartments and everything that fits the residential category. Now we all know that homes are just the most important part of our lives. This one valuable possession actually guards all the other possessions in our lives. This means that it is mandatory for your house to be secured in every way possible. This is done to ensure you feel safe within the comforts of your house. There are many residential locksmiths that install a very efficient locking mechanism that is hardly seen in houses. Some even require codes so that you may find it safer even more than usual. Thus, you have to make sure that you opt for a very strict locking mechanism if you want to feel secure. This is even important if you are often out on trips and need to have some solution so that your family is safe in your absence and you do not have to worry much. Furthermore, if you find that you need to lock the house because it has valuable possessions and you are often out of town, turn to the residential locksmiths for all the necessary assistance.
There are many companies that even give you the option of free security audits, thus, you should call them whenever the need arises. They will be at your service right away without delaying much.
It is important for you to know that the story does not end here. There is much more to it. Residential locksmiths do not simply find you a locking key system. They can be hired for other relevant services too. Is your house locking such where it takes you a few minutes to unlock it? If this is so, then you would like to ring the residential locksmiths because a failing lock and a damaged lock can be quite troublesome. This is basically an open invitation to all those robbers and burglars who might be keeping checks on you and waiting for the right moment to attack. In such cases, these lock systems will only make things worse for you and will give them a favor allowing them to attack just when you would step out of the house. At A-1 we can fix those broken locks fast!
Surveillance systems are just another offering by these residential locksmiths. Some people have cameras installed inside their homes to keep a check on the movements or maybe because they have doubts. A-1 Locksmtith DFW's Residential Locksmiths help you with this too!
Back to Blog