24 Hour Locksmith Available Any Time of Day
Posted on November 1, 2013 by Jaece Hogue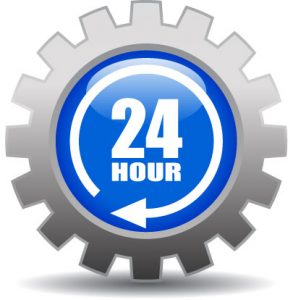 24 Hour Locksmith Services
There are a variety of locksmiths in the area to choose from, but we are confident that you will agree, A-1 Locksmith DFW is the smartest choice. We are the only 24 hour locksmith around who can promise you that your expectations will be exceeded. We fully accredited and licensed, and also feature competitive pricing on a wide variety of services. We dedicate ourselves to customer satisfaction in every aspect of the business. Whether you are locked out of your home, car, or office, our professional 24 hour locksmith staff will get you back inside in no time at all.
Why Choose Our 24 Hour Locksmith Service?
Great service has never been more accessible! With 24 hour service, doesn't matter if you're caught in a blizzard or locked out at 3am- a quick phone call to A-1 Locksmith DFW and you will be out of the dark and out of the cold quickly and safely. With plenty of experiencing in the 24 hour locksmith industry, there is no lock too big or too complicated for our expert staff and their state of the art tools. We know that being locked out can be considered an
emergency
, so we strive for efficiency, reducing downtime and getting you back on track in the blink of an eye.
Since we are a fully mobile 24 hour locksmith service, we have all of the tools needed for any locksmithing job stored in our vehicle which is fully gassed and ready to go at a moment's notice. Oftentimes, we are already driving around when we receive a call, so the traveling time it takes us to get to your home, vehicle or business is reduced.So if you are in need of a professional 24 hour locksmith service that truly cares about its clients, don't hesitate to contact us as soon as possible. Not only do we provide services to get you back in, we can also help you keep others out. If you experience a late night break-in, we will show up while the police are still there in order to fix a broken lock or install a new one. That is the kind of lighting-fast service that you can expect from
A-1 Locksmith DFW.
Back to Blog