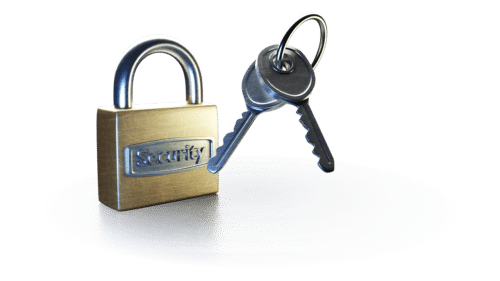 Pop-A-Lock® vs. Local Locksmith Services
Posted on November 4, 2020 by A-1
The "national chain vs. local business" debate is one that impacts a variety of industries. Whether it's deciding on where to go for a cup of coffee, lunch or even groceries, you usually have either option at your disposal. The same goes for locksmiths.
Pop-A-Lock® is a well-known national brand that specializes in providing locksmith services across the country. But how do their services compare to a local locksmith? Let's look at the pros and cons of each option.
Pop-A-Lock® Pros and Cons
As "one of the country's largest groups of locksmiths," Pop-A-Lock® is able to provide locksmith services across the country. The company is a nationally known brand, which has its advantages and disadvantages. Let's take a look at some of the pros of Pop-A-Lock® first:
Convenience: There are Pop-A-Lock® locations near most major cities in the U.S.
24/7 service: At select locations, you can enjoy emergency locksmith services 24/7.
Veteran staff: The company makes a point to hire those with military experience.
Now, for some of the cons of Pop-A-Lock® (and other similar national chains):
Hidden costs: National chains usually have large marketing budgets, which allows them to promote specials and discounts. These types of offers may hide higher costs you'll discover later on in the process.
Customer service: It's difficult to maintain a certain level of professionalism and customer service with a national chain.
Local economy: When you support a national chain, you don't support local business owners and the local economy as compared to a local business.
Local Locksmith Pros and Cons
Instead of having a national focus, local locksmiths focus on the people living in their state and city. When you work with a company like A-1 Locksmith, you enjoy the benefits of both a chain and a local company, as we're a regional chain with 10 Dallas-Fort Worth locations. Here are some other benefits of a local locksmith:
Local support: When you use a local locksmith, you're putting money back into your local community and supporting the same economy you enjoy. At A-1 Locksmith our entire staff including our friendly customer service representatives on the phone are ALL DFW residents.
Superior service: You don't sacrifice when it comes to level of service or service options when you choose a local locksmith. A-1 Locksmith provides all of the same services that Pop-A-Lock® does and we pride ourselves on on exemplary customer service as DFW's #1 locksmith company.
Extensive history: Local locksmiths often have a history with the local area. A-1 Locksmith, for example, has been serving DFW for more than 65 years.
As a smaller, more nimble, company we're confident you'll enjoy the extra attention to detail we dedicate to each and every customer working with a local locksmith vs. a national company like Pop-A-Lock®.
If you're in need of a professional locksmith, choose the best local locksmiths in Dallas-Fort Worth by giving A-1 Locksmith a call today!
Back to Blog